INTRODUCTION
Gravity: I2C Ozone Sensor (0-10ppm) is based on electrochemical principles and it can measure the ambient O3 concentration accurately and conveniently. With high anti-interference ability, high stablility and high sensitivity, this
arduino
-compatible ozone sensor can be widely applied to fields like portable device, air quality monitoring device, disinfection cabinets and smart home.
This compact dfrobot ozone sensor supports I2C output, it is compatible with many mainboards like Arduino Uno, esp32, Raspberry Pi and so on. Its resolution can reach to 10ppb. It supports wide range input voltage: 3.3V to 5.5V. Moreover, the lifetime is as long as 2 years. With simple Gravity interface and practical sample code, you can build your own ozone concentration monitor easily and conveniently.
Further reading:
Ozone is a gas with a fish-like smell, which has a strong stimulating effect on the human body. Ozone is mainly produced by the photochemical reaction of man-made emissions of NOx, VOCs, and other pollutants. Under sunny conditions and strong ultraviolet radiation, NO2 etc. undergo photolysis to produce nitric oxide and triplet oxygen atoms, and triplet oxygen atoms react with oxygen to generate ozone. As air pollution becomes more severe, ozone has also become one of the main air pollutants.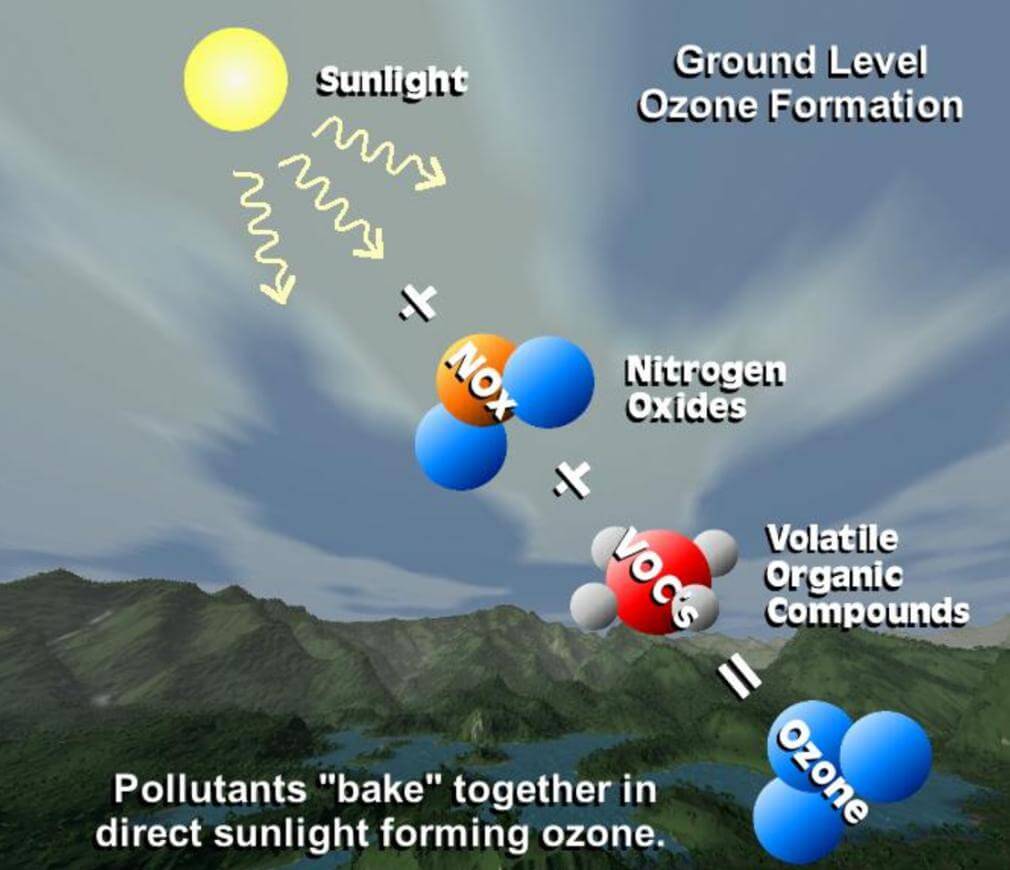 The National Ambient Air Quality Standards (NAAQS) propose that the limit concentration of ozone that humans can accept within one hour is 260 μg / m3. Coughing, dyspnea, and decreased lung function can be caused by activity in an ozone environment of 320 μg / m3 for 1 hour. Ozone can also participate in the reaction of unsaturated fatty acids, amino groups and other proteins in the organism, which makes people who have been in direct contact with high concentrations of ozone for a long time appear fatigue, cough, chest tightness, chest pain, skin wrinkling, nausea and headache, pulse acceleration, memory loss, vision Drop and other symptoms.
Therefore, in the summer afternoon, if symptoms such as fatigue, chest tightness, and cough appear, the ozone concentration in the air may be too high. Closing doors and windows reduces indoor and outdoor air circulation, and ozone can decompose naturally, which is an effective way to reduce indoor ozone concentration.
Precautions
Do not plug or unplug sensors on the module.
It is forbidden to change or shift the installation state of electronic components. The module avoids contact with organic solvents (including silicone and other adhesives), coatings, pharmaceuticals, oils and high concentrations of gases.
The module cannot be completely encapsulated with resin material, and it cannot be immersed in an oxygen-free environment, otherwise the performance of the sensor will be damaged.
The module cannot be used in the environment containing corrosive gas for a long time. Corrosive gas will damage the sensor.
The module must not be subjected to excessive shock or vibration.
The module needs to be warmed up for about 24-48 hours after it is powered on for the first time. After the module is fully stable, it will be tested normally.
The white waterproof and breathable membrane of the sensor on the module is strictly forbidden to open, otherwise it is regarded as artificial damage.
Do not install the module in a strong convection air environment.
Do not place the module in high-concentration organic gas for a long time. Long-term storage will cause the sensor zero point to drift and recover slowly.
FEATURES
Measuring ozone concentration in the environment
Supports Gravity 4-Pin Interface
Accurate Digital Output
SPECIFICATION
Detection Gas: Ozone
Working Voltage: 3.3 ~ 5.5V DC
Interface: Gravity-4Pin
Output Signal: I2C output
Measuring Range: 0 ~ 10ppm
Resolution: 0.01ppm (10ppb)
Warm-up Time: ≤3 minutes
Response Time: ≤90 seconds
Recovery Time: ≤90 seconds
Working Temperature: -20 ~ 50 ℃
Operating Humidity: 15 ~ 95% RH (non-condensing)
Storage Temperature: -20 ~ 50 ℃
Life:> 2 years (in air)
Dimension(L x W): 37mm * 27mm/1.06*1.46 inches
Weight:0.022Kg
DOCUMENTS
SHIPPING LIST
Ozone Sensor module *1
Gravity-4pin I2C Cable *1
M3*10 Nylon post *4
M3*5 Screws *8
REVIEW